So. I spent 95% of my wages this summer online on clothes. Because I am a weak willed girl. C'est la vie. I regret nothing. (I do, I have a holiday coming up with Mr. Makesyousmile and I'm broke). But what I do have are some nice bits for the oncoming college year and that is comforting because we all know the pain of falling out of bed with 10 minutes to get to your lecture with no nice clothes to wear. I struggle with clothes. I'm 5″10 with very wide hips and a DD bust and surprisingly small waist. I often find that clothes hang off me in the wrong way and I end up looking a lot bigger than I really am. I also find that many of the current trends don't suit me either as the combo of a larger bust and a long torso makes crop tops extra short and unflattering on me. Nonetheless I battle on in the difficult world of fashion and trends and try beyond all odds to make myself look someway presentable.
Boohoo.com is right. Boohoo my bank account but woohoo my wardrobe. I just love boohoo. It's true to size, reasonably good quality and just so affordable. Ugh it gives my heart a warm glow.
First off I purchased a few basics
The Charlotte Spaghetti Strap Crop Top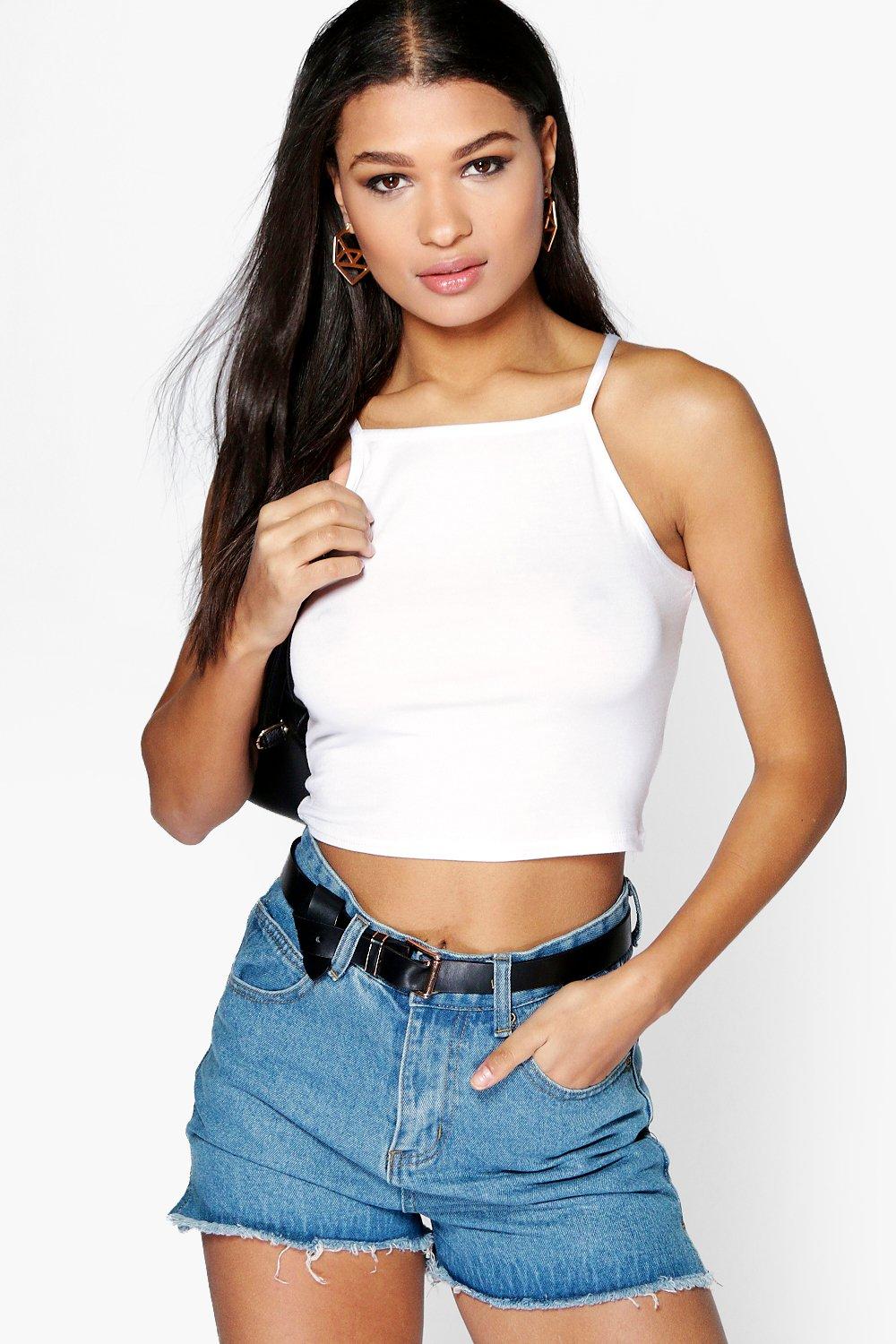 Casual, white, easy to wear and just an everyday staple. For 7.00 I'm happy as could be with that. Style it under a nice bomber jacket or denim or leather jacket when it gets chilly and you have a simple outfit. Jeans and Adidas Allstars and we're out the door.  Available at: http://nl.boohoo.com/clothing/tops/azz27130
Another boring basic but I don't care. The Emily Ribbed High Neck Cut Away Top for 8.00 is just easy and nice. The straps are flattering and effeminate and this looks effortlessly casual paired with some jeans, the ribbed detail adding just that little bit extra. Available at : http://www.boohoo.com/europe/day-tops/emily-ribbed-high-neck-cut-away-top/invt/dzz87221
The Alexis Off The Shoulder Ruche Sleeve Crop Top is one of my favourites. This top is just so flattering, showing the delicate shoulder area and slimming in at the waist. The material is really light and breathable and so comfortable to wear. This top can be dressed up with black jeans and heels or played down with shorts or leggins and come cute flats. I love this top, it's almost an outfit in itself and requires so little to dress it up or down. 11.00 Available at: http://www.boohoo.com/europe/day-tops/alexis-off-the-shoulder-ruche-sleeve-crop/invt/dzz83948
A bit of a riskier booby tapey top but the Laura Textured Deep Plunge Wrap Body is a top very much in vogue right now. This top does have some pitfalls as it does require you to go braless. Some people embrace that but I struggle due to my bigger boobies. I find putting a bit of toilet tissue over your nip before you tape makes the process a lot less painful. These bodysuits are really sleek and flattering but I would recommend sizing up if you're taller because that could lead to a Verrrryyyyyy uncomfortable situation. For 16.00 it's available at: http://www.boohoo.com/europe/evening-tops/laura-textured-deep-plunge-wrap-body/invt/dzz85211
This is possibly my favourite buy of the summer and definitely my favourite boohoo buy. Probably ever. The Amelia Slim Fit Denim Jacket at 34.00 is so versatile. You can wear it over dresses, t-shirts, everything. It's warm and stretchy and comfortable, a really breathable malleable denim as opposed to that starchy cardboardy denim I hate. I love it's bright blue colour and I wear it to death seriously. Available at: http://www.boohoo.com/europe/boohoo-blue/amelia-slim-fit-denim-jacket/invt/dzz96426
Ireland  treated us to TWO WHOLE WEEKS OF SUN this summer. Shocking I know. I was unprepared I had no light sun friendly clothes. Now because I'm so fair a dermatologist has really advised me to cover up as much as within reason in the summer and I saw this and it really appealed to me. I thought the daisy print was quirky and the cut was flattering, hiding my tummy area and upper arms which are two not so nice bits of me. Anyway I liked it and it came in handy during our brief brief summer. 16.00 and I can hopefully break it out again next summer . Available at: http://www.boohoo.com/europe/playsuits/madeline-daisy-print-jersey-playsuit/invt/azz41569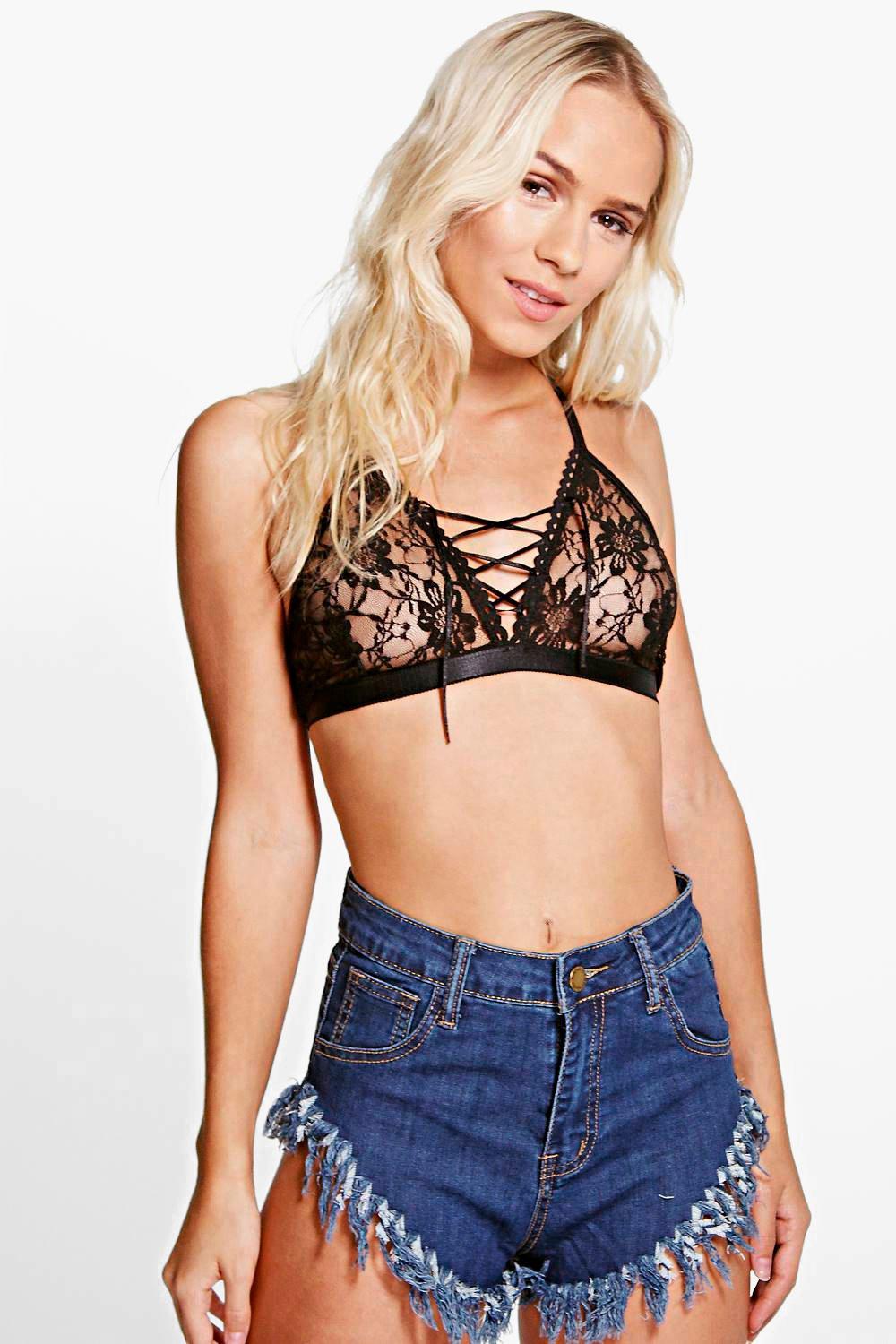 Now. This is not my usual style. But recently I've been watching the mesh shirt trend and I bought this with this in mind. I think it adds something extra to the plain bras and it's a cute bralet. I'm sure I can find a few uses for it, even under baggy tops just to add a little extra summin summin.
10.00 Available at: http://www.boohoo.com/europe/tops/petite-emma-lace-up-lace-bralet/invt/pzz95409
I like this a lot. This is very cute and I think it's a season defying piece. Wear with a cami and bare legs in the summer and a jumper and tights in the winter. It's so nice on days you just want to go to that extra effort. The Elsie Denim Through Mini Mid Blue Skirt is a wardrobe staple. 18.00 Available at : http://www.boohoo.com/europe/day-skirts/elsie-denim-button-through-mini-mid-blue-skirt/invt/azz12903
New Look is one of my favourite shops ever. Everything in there is just so classy. The quality is good and I'm able to avail of the 10% student discount they offer there.
The Khaki Sateen Bomber Jacket was my first buy. It's the ideal summer jacket as it's light and keeps you the right amount of warm. The sateen finish it an unusual twist in a cult classic at the moment and I really love the khaki colour. I got this for 39.99 Available at: http://www.newlook.com/eu/shop/womens/jackets-and-coats/khaki-sateen-bomber-jacket-_379624234?productFind=search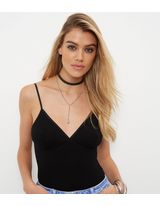 This black ribbed V neck bodysuit was a steal at 7.50. I love this, I find it such a flattering cut and and it's such a wardrobe staple. I just really like it cause yeah I do. Available at : http://www.newlook.com/eu/shop/womens/tops/black-ribbed-v-neck-bodysuit_380015101?isRecent=true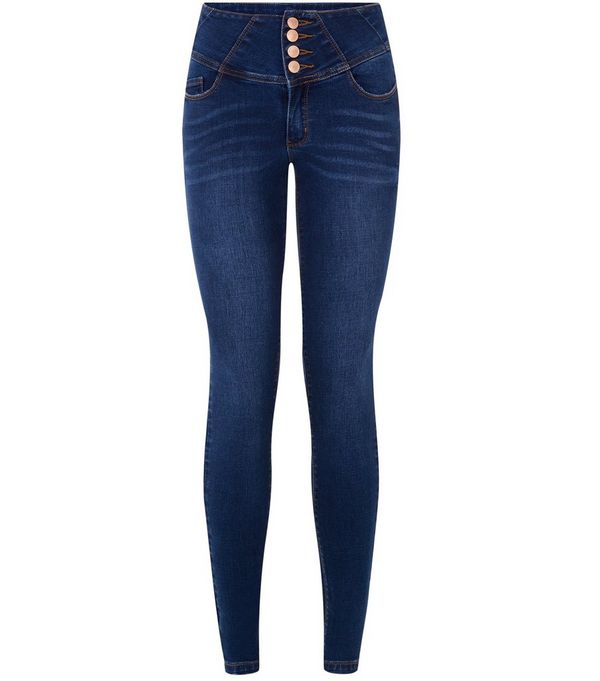 I think new look jeans are some of the best out there. They're soft and malleable, similar to wearing leggins but they are real jeans. My favourites are the high waisted ones because they elongate the leg and hold is your tummy. 24.99 Available at: http://www.newlook.com/eu/shop/womens/jeans/dark-blue-high-waist-skinny-jeans-_380377949?productFind=search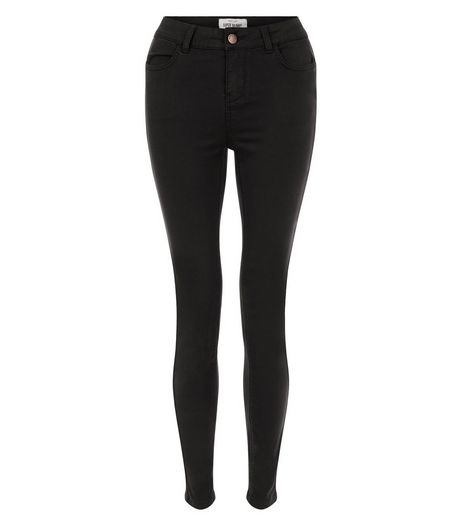 The same goes for these black ones. 24.99 Available at:  http://www.newlook.com/eu/shop/womens/jeans/black-super-skinny-jeans_369886901?productFind=search
Asos is new to me. I don't usually buy from it but due to prices dropping like crazy during Brexit I decided to trial it out and here's what I picked up
The NaaNaa Bodycon Dress with Strap Detail is ideal for college nights out and a refreshing change to the black dresses I usually wear. 15.49 Available at: http://www.asos.com/NaaNaa/NaaNaa-Bodycon-Dress-With-Criss-Cross-Strap-Detail/Prod/pgeproduct.aspx?iid=5847322
And FINALLY Topshop. I made a cheeky shoe purchase.
For 25.00 these are perfect for walking in winter and go with absolutely everything. Available at : http://eu.topshop.com/webapp/wcs/stores/servlet/CatalogNavigationSearchResultCmd?langId=-1&storeId=13058&catalogId=34058&beginIndex=1&viewAllFlag=false&pageSize=20&searchTermScope=3&searchTermOperator=LIKE&searchType=ALL&sort_field=Relevance&searchTerm=TS42Z03JBLK&x=25&y=11&geoip=search
So these are the bits I picked up and I'm a broke broke girl now but we'll call them 'investments'. It makes me feel better.
Grá Mór
Basic xx