Leaving on a jet plane, don't know when I'll be back again la la la la la. It's holiday time again folks and one of the biggest nightmares about is packing. We're all fretting and worrying we've forgotten something. So I decided I'd pack my suitcase with you guys so you could see what I'm bringing and why. Hope this helps and holiday goers!!
Firstly my beauty things.
The biggest essential is SPF. The sun can be so dangerous and damaging to your skin, it's vital you protect yourself. I like to use the Clarins Sunscreen Multi-Protection Broad Spectrum SPF 50 on my face. This is just brilliant. 
It dries into your skin so quickly and it isn't oily or shiny. It makes the perfect primer for your skin. Well worth the purchase even if it is a little pricier. Your health is your wealth.
On my body I  like to use the Hawaiian Tropic Sheer Touch SPF 50. This is fab. It adds that nice summer glow and shimmer to your skin    
while giving you the SPF protection you need. It smells delicious, isn't oily and it's water resistant. What more could you want!
I like to look nice on holiday and make a bit of an effort but at the same time I don't like the feeling of a big melty face of make up so I've come up with a bare minimum skin face of make up I like wear around the place.
For my base I opt for the Garnier Skin Renew Miracle Skin Perfector B.B Cream.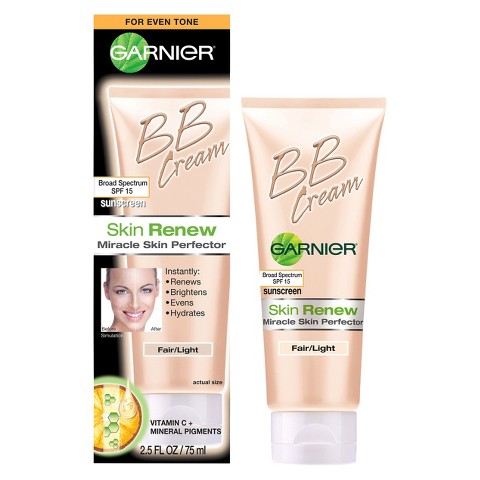 This is a really great BB cream that offers quite  a lot of coverage without feeling as heavy as a foundation does. Again this has SPF 15 in it for extra protection as well as vitamin C. I would advise bringing this in two shades though as it can be hard to colour match when you start to get a tan
For bronzer I have a new addition to my make up collection. The Bodyshop Honey Bronze Drops Of Sun. These do exactly what they say on the tin. Mix a few drops into  your face where you want to bronze and blend. It's the most natural bronzey tan out there.
We all need highlight on holiday. We need to be as sparkly and shimmery as possible. It's must. That's why I didn't mess around and broke out my Mary-Loumanizer. This is perfection in a little metal plan. Apply liberally
For my brows I find my usual Nyx Brow Pomade too prone to melting so I opt for the Soap & Glory Brow Pencil. This provides a natural but defined 
and full brow. What more could you ask of  a brow pencil.
In combo with this I use the Benefit Gimme Brow to give a fuller thicker brow and set them down into place and et voila brows.
For a wash of colour I use the Maybelline Eyestudio Colour Tatoo 24hr Eyeshadow in the shades On and On Bronze and Pink Gold. These add a lovely wash of shimmery colour and are so quick and easy to blend out and you have an entire eyeshadow look in one product.
My go to waterproof mascara is the Maybelline New York Great Lash Waterproof Mascara. Everyone knows about this product and for good reason. You could swim across the whole ocean and this wouldn't budge. Just curl your lashes an apply to coats of these and you're good to go
For my lips I like to use the Nyx Matte Lip Creams because they're just so comfortable to wear and give a gorgeous pop of colour which is always nice to have on holiday. I brought three in the shades Antwerp, Stockholm and Monte Carlo and that's my face done! 
For my body I have a few essentials also. Because I'm showing a lot of skin I like to keep it smooth and hair free. For this I use the Veet Natural Inspirations Hair Removal Cream. 
This is enriched with Shea butter which has skin moisturising properties and is just a gentler option than other Veet products
Because you know I'm all about that shimmer that shimmer that shimmer no matte, i'm bringing the Zoella Beauty Body Fondant Shimmer Balm.
This adds such a gorgeous shimmer to your skin and smells so fab like baking, it's just a gorgeous product.
Because of all the sun and chlorine damage I like to give my hair a bit of TLC on holiday and I'm using the L'Oreal Clay Range at the moment. It just makes my hair so soft and healthy and takes any dryness away.
For my nails I want them them to be brightly coloured so I opt for the ever reliable Barry M Gelly Nail Paints in the shades Pomegranate and Sugar Apple. 
And that's my face from my head to my toe looked after. Right. Clothes.
I often wear a bikini on holiday but I know some people aren't comfortable in one so I actually picked up a one-piece from Asos from the brand Lazy Oaf.
I just thought the nautical suspender print was really cute and unusual and the colour navy is very flattering on all skin tones. On a day I'm feeling a little more body conscious or any day I just want to cover up this will be ideal
The bikini I opted for is from New Look. I found 
cut really flattering and supportive to my bigger bust as the neckties and back clasp are adjustable. The bottoms too are comfortable with the back panel covering most of my backside. I like the subtle aztec print that just adds something extra to an otherwise standard bikini.
The next thing I got for holidays are also from New Look. These sandals caught my eye my eye as I was browsing around and they're perfect for holiday. So versatile and comfy and I really really love these. 
I also got these from Asos for when I wanted something more dressy in the evenings and I can wear them daily back home as well. I just thought these
were really cute and 90's and reminded me of Clueless so I was a sucker and had to buy them.
Next up I got a few beach cover ups just for walking from where I was staying to the beach and for when it got a bit too sunny and I wanted to cover up some skin instead of lounging around in my bikini.
The first one is from Asos and it's really nailing the cold shoulder trend.. It's a lovely light lacy cover up witha frilly edging and yeah it's really 
cute. I would advise sizing up as it is a teensy bit short, which obviously isn't a problem as it's a cover up but I personally like my backside to be covered up.
The second one I got was also from Asos and I love the colour of this one. Rust is one of my favourite colours and with a small bit of a tan this colour really pops and looks so lovely.
I really liked this because the cut of it shows the Aztec print on my bikini and it isn't see through which is very unusual to fine in a beach cover up. I felt really comfortable in this, even going into town and restaurants and it was so lovely and breathable.
I then got one or two sundresses for like going out for meals and for exploring the town. I didn't buy new shorts for this trip because I had my pair from Penneys (or Primark) from last year and they were still perfect.
Anyhoo the first dress I got is from Boohoo.
This is summer in a dress. This dress is so cute and a really nice length and I like how it covered my bust area in a halter top because I often find it difficult to get sundresses that aren't too revealing around my larger booby area so this was ideal for me.
I really like the nautical theme. Like a lot. I also like Asos a lot too. And these two combined gave me the perfect sundress. I thought the rope detailing was really interesting
and I wanted to try it out and I'm so glad I did because I got a world of compliments about it.
And the last bit of clothing I picked up was a an A line skater skirt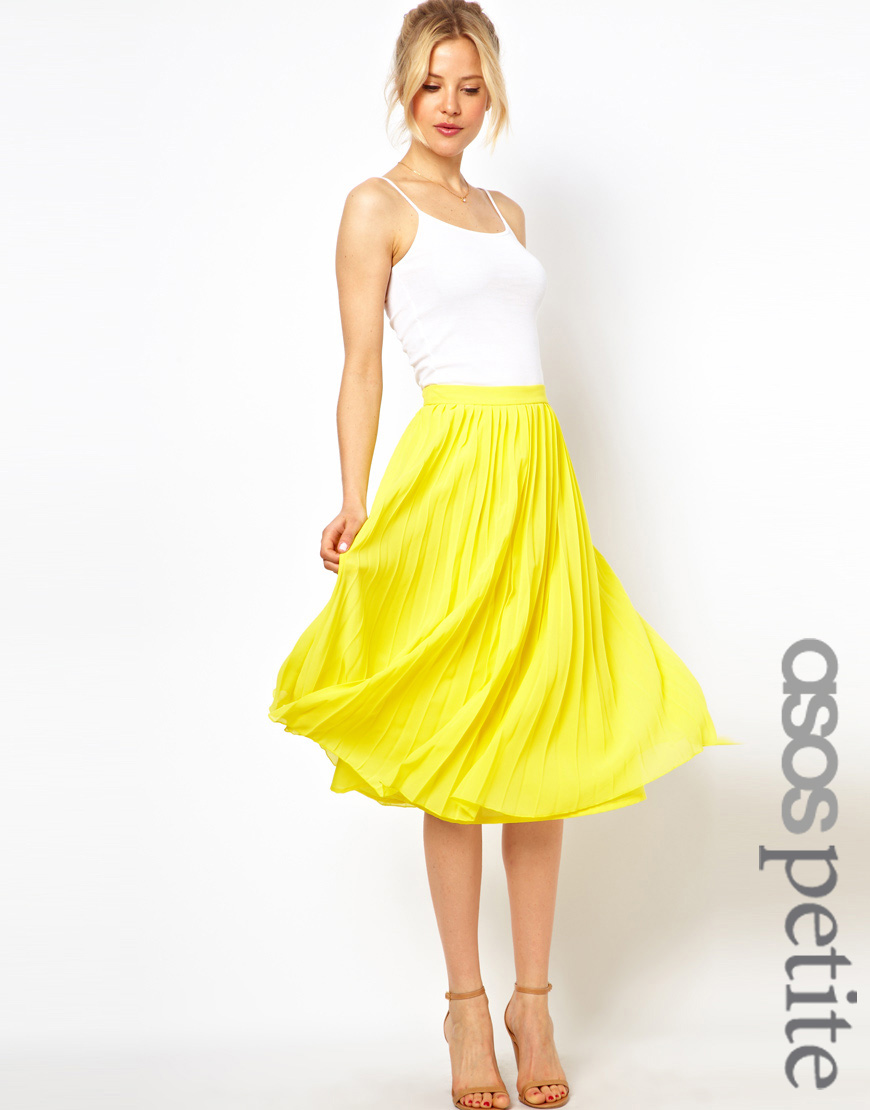 I got it in yellow just to make it a bit more summery. It's just a nice alternative to a dress or shorts and you can mix and match it wish so many different things. Dress it up or dress it down and it's just so lovely and girly.
Next up in my suitcase are books. I'm a massive book worm. In university I'm specialising in English and if I could spend the rest of my life reading books I definitely would. So this summer I had a few books I wanted to have a good flick through.
The first book I bought was The Vacationers by Emma Straub. This just seemed very applicable to me and my holiday so I give it a go. A nice easy read perfect for relaxing on holiday with. 
One More Thing Stories and Other Stories by B.J Novak was one of my favourite reads. It was a series of short stories and musings about things that are relevant inn  life today. It was very funny and very witty and I really enjoyed his writing style and opinions
The final book I read was Attachments by Rainbow Rowell. I liked this a lot because it touched on the theme of idealist love where someone falls inn love with a character they really don't know. It was funny and dry and still tugged on the heart strings a bit. Exactly what I like in a book.
The last thing I'd advise you to prepare is a holiday playlist! These songs will remind you of your holiday when you come back and give you a little smile when you hear them. Some songs featured on mine were
One Dance – Drake feat. Kyla & Wizkid
Work Song – Hozier
This Must Be The Place- Talking Heads
Jealous- Nick Jonas
Alive – Sia
Roses – The Chainsmokers feat. Rozes
That's all my holiday bits and bobs bar the very obvious things like your knickers and towels and socks. Hope this helped any of you guys preparing to go on holidays. Enjoy and bon voyage!
Grá Mór
Basic xx