Some days are just rotten. They just are. You can't help it. It's not your fault and you just can't wait to get home and lock yourself up in your room and wrap yourself in cotton wool. Well at least metaphorically. On these days I have a certain routine I like to follow
The first thing I do is I go up to my room and I change my bedsheets. Because nothing will make you feel better than a nice clean fresh bed. Currently my bed is sporting some nice ones from Penneys (or Primark) depending where you ail from. 
All lovely and cosy. Then I light my favourite candle which is the Yankee candle in Fluffy Towels. And I light the fairy lights in my bedroom 
and make it all yummy and cosy . Fairy lights are from Penneys too.
I pop down to my kitchen then and make myself my favourite dinner (four cheese tortellini yum yum) and make sure my belly is all full and happy. I then head to the bath and start getting ready to soak my tootsies.
Now I got another crush, the lush life giving me a rush, of course I use a Lush bath bomb. Which by the way isn't easy considering there's only one lush shop in Ireland (oi Lush get your act together). My favourites are Twilight cause I likes me some lavender
 , the same goes for the Blackberry Bath bomb and the Spacegirl Bath bomb cause grapefruit is  just too yummy. 
I then pop into my bath and use the Sanctuary Spa  Deep Cleanse Facial 5 Minute Thermal Detox Mask and it makes my face all toasty 
and I like it and its good for your skin and makes you into a beautiful glowy gem of a woman or man .
While I'm using the face mask I'll also pop an Aussi 3 minute Reconstruction Deep Conditioning hair mask in too. Just cause I'm 
making the effort and pampering starts from your head down to your toes.
When I get out of the bath after belting my heart to Beyonce and whoever else, I slather myself up in  the Soap & Glory Righteous Body Butter
and then use the Soap & Glory Heel Genius 
and then get into my pjs which at the moment is this cute night t-shirt from boohoo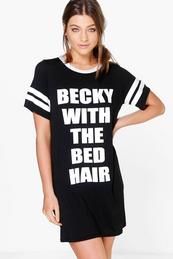 I'll then get innto my nice clean bed and do my skincare routine and have a cup of my favourite tea and watch some tv shows and YouTubers that really cheer me up! 
My favourite shows to watch to make me feel better are Gavin & Stacy because it is the most hilarious show of all time, James Corden is one of my favourite people in the world and another show is Bob's Burgers. This show reminds me so much of my family I actually cry laughing at it and it always cheers me up 🙂
YouTubers are a great distraction from worries too. My favourite feel good YouTubers at the moment are Zoella, Sophie Louise and KathleenLights. These girls are just so feel good and funny and positive it's impossible to stay in a bad mood watching them!
My final step is to get an early night because tommorrow will bw a new day with new prospects and it will more than likely be better than the bad day you're stuck in today!
Grá Mór
Basic xx