So.. I've been massively absent on my blog but between back to university, moving house, having a job and getting sick I've been really busy! Too busy to think even let alone write. But I am back and I'm starting a new monthly favourites on my bloggy woggy. Just random bits that I've been loving and finding useful and that you guys might like to see as well, particularly other students who are poor and trying to save dolla billz
I've been loving the MUA Undressed Eyeshadow Palette. It is such a find and such a bargain. It's about  £5 and you can create so many eye looks out of it. I love the colours for this time of year there's a lot of smokey browns and subtle shimmery maueves, pinks and a shimmery gold shade. There's even a black shadow if you wanted to create a really smokey look. This palette can honestly take you from day to night and it's so small and compact that it's so easy to just throw in your bag. The pigmentation is also amazing for the price and all in all I can't recommend this palette more.
My next favourite is the Ardell Wispies. I know I'm about 4 years late on this trend and that Kylie Jenner has praised them over and over again, but oh my god I love these. They're so flattering and feminine and fluttery and moderately natural. They really open your eyes and aren't overpowering at all. Depending on how well you look after them, these lashes can go through so many wears as well. The only small issue I have with them is that they don't come with lash glue but I have tonnes of that spare anyway, just something to bear in mind if you're thinking of buying a pair!
As is the student life, I go out a lot. That means a lot of make up and a lot of sweating and a lot of bad skin wrecking things.On a night out I want a full coverage foundation but I still want to protect my skin. Luckily Vichy released the new Dermablend foundations. This is so full coverage and amazingly the foundation has some properties that are actually good for your skin and works on acne prone skin while you're wearing it. Two birds one stone
This is life. I love this. It is basically the very same as Benefit Gimme Brow but genuinely a third of the price. It thickens my brows, adds more definition, shapes them and makes them just the right shade and disperses the brow pomade I use through my brows evenly too. It also makes sure my brows don't fade away during the day, I don't sweat them off when I'm working ma thing all day long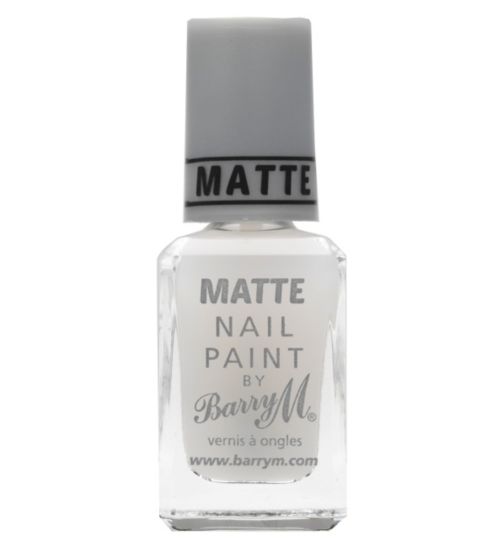 I know the dewy look is really in but nothing is nicer in autumn than a nice matte nail, especially in a dark colour like navy, grey or burgundy. This top coat by Barry M is such a good idea. One coat of this on top of your normal nail polish and you've got instant matte nails. And it means you don't have to go out and buy 50 matte colours, whatever nail varnish you have at home will work with it. And Barry M is such an affordable brand, you really can't go wrong
While reds and purples are perfect autumn lip colours, September is a small bit early to be breaking out the deepest darkest shades, for me anyway. Macs Brave lipstick is a gorgeous nude shade, just dark enough to be kind of autumnal but not too dark either. Perfect for day to day wear. Been loving this the whole month of September, reached for it every day
Again with the nights out. I like to tan just for pictures and for that nice healthy 'not dying of a hangover' glow. I really like the medium st moriz tan lotion. I apply in the night before, leave it to come up over night and then shower in the morning to make it a nice even colour. Lasts about 2-4 days without needing a top up depending how dark you'd like to be.
Recently I've noticed my skin has been less supple and soft as it usually is. During this time of year I need a heavier duty moisturiser but I'm also starting to get to the age where I need to starting including anti-aging in my skin care. This olay cream was a good blend of both. I love to slather it on at night and  let it work its magic while I sleep. My skin  has become a lot more dewy and supple since I started using this
I'm a slave to liquid lipsticks. And it's autumn and it's cold and windy. Dry lips are something I suffer with all year long but they're worse at this time of year. I love this stuff the Blistex Raspberry Lemonade Blast. It does its job keeping my lips soft and moisturised and it tastes delicious too. Only problem is I lose it all the time and have to keep repurchasing.
This time of year I crave soup. It's so warming and filling and nutritious and cheap and wholesome and cheap.. mainly cheap. The brand Cully & Sully are my favourite at the moment with White Winter Veg Soup and Creamy Tomato and Basil being firm  favourites. This is £2 a pot and you throw it in the microwave for 2 mins and it's ready. Ideal for a quick warm delicious cost friendly lunch
Post night out soakage is important. Recently I've been trying to make better health and food choices but when you're hanging, you're hanging. I found KP Dry Roasted peanuts really help me get over them harsh mornings. They're delicious, high in fibre and protein and they hit that salty craving when you need it. Always have a bag in the house now
You know the way I'm trying to eat healthy? It has its bad days. I live beside 4 star pizza and their cookies are my weakness. They're so warm and gooey and chocolatey and all I have to do is cross the road to get them. They're so filling and warming and comforting. Highly recommend and a big shout out to the 4 star staff who I know far too well at this stage lololololololol
The Costa Green Tea Lime Mint Cooler is delicious. When you want something refreshing to drink doing assignments or work this is so refreshing and non caffeinated so you don't have highs and lows. It's refreshing and gives you the boost when you're struggling and green tea is fantastic for your metabolism. This detoxes my body after all the cookies
Music wise I've decided to give my monthly playlist
That's all for this month guys!
Grá Mór
xx